Preparations for the end of season and editable team names
5 months ago
Kjetil Hårtveit - Founder
We are preparing for the end of the first (very short) season of Fantasy Snooker and with that we are rolling out new features, some which will be more apparent after the World Championship ends. We intentionally won't include full screenshots of the Hall of fame feature in this blog post so that you can see it fresh when the season ends and data is shown there (the winner of the first Fantasy Snooker season will be revealed!).
Some of the features include: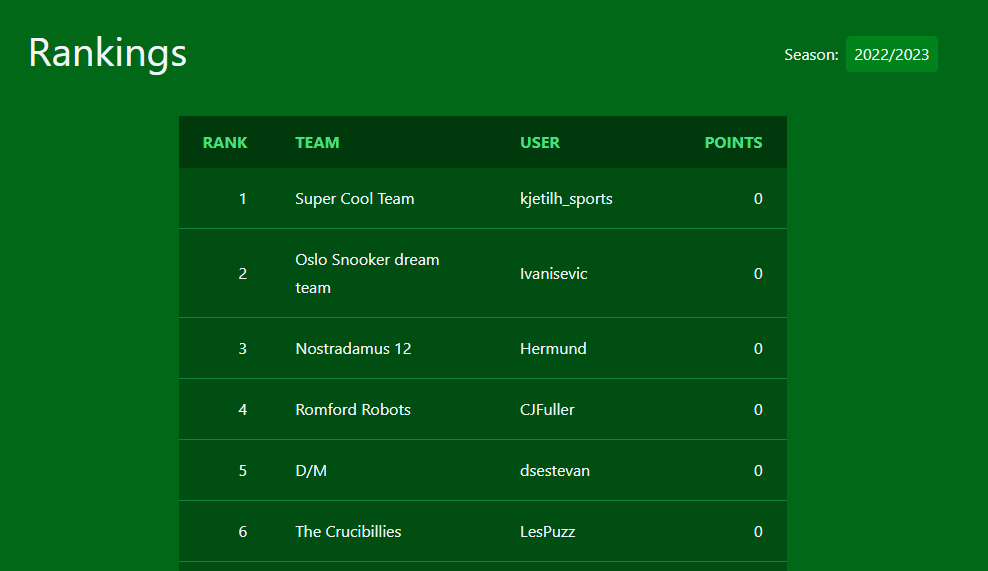 You can now edit your team name on your team page

Change the name of your team and then cancel or confirm changes
We suggest editing your team name before the season ends, if you want to, as the team name (for this season) cannot be changed after the season has ended. The team name will be visible in the historical rankings and also in the Hall of fame. If you would like to change the team name after the season has ended you may send us a manual request and we'll look into it.
We'd like to stress that you will create a new team for every season so this recommendation is only applicable to the current season.